Hemp Oil's Healing Benefits Now Legally Attainable Anywhere After Years of Suppression | Health
See on Scoop.it – Prepping and Thriving via Smart Simple Living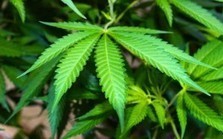 Anthony Gucciardi
Natural Society Up until the late 1930s, industrial hemp agriculture thrived. Tinctures and tonics of medicinal hemp with the psychoactive ingredient THC were prescribed by AMA physicians and dispensed in pharmacies.
Unhooked Living's insight:
"…today one can purchase cannabis oil legally, from anywhere in the USA. It's not cheap, but it requires very little consumption. An ounce or two will last for awhile. And it's completely legal because the cannabis hemp used was farmed in Colorado, one of the more progressive of 15 states that permit medical marijuana use.
Further, the agricultural breeding for this product's hemp created a virtually THC free cannabis that could be made into the oil containing all 79 other healing cannabis without the illegal THC.
Independent research in Italy, Spain, Japan, and the USA have confirmed cannabinoid medicine's extreme efficacy against cancer. Other anecdotal evidence demonstrates even more healing for other difficult maladies.
See Run from the Cure – The Rick Simpson Story http://www.youtube.com/watch?v=0psJhQHk_GI "We are not asking anyone if it works, we are telling you it works; it is not a debate"
See on beforeitsnews.com